Simple fitness
really can

change your body & your life…

Sometimes in life the journey is simpler than you think. And when it's enjoyable then you can stick with it all the way to your best results ever… Join me and our community and let's begin. And get your FREE VITA Workout Program Guide right now…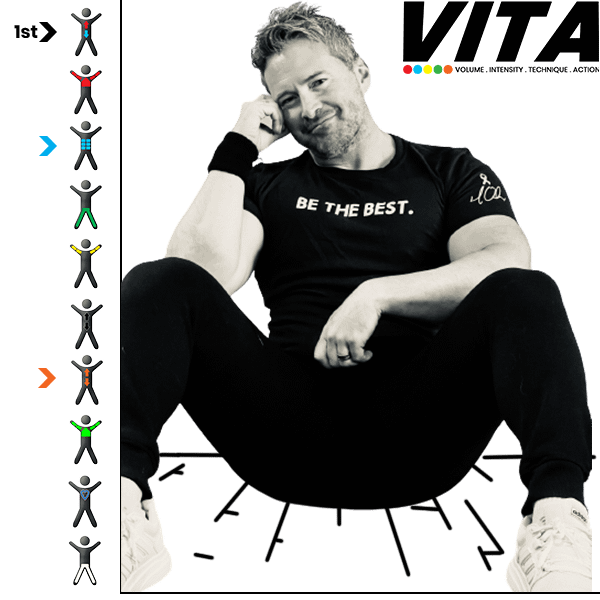 Tristan Lewis is a personal trainer, world traveller, husband and busy dad of 4.
His goal is to help busy people get healthier and fitter, even if they have limited time and no matter their ability or experience level.
He has a passion for helping people gain an understanding of fitness that gives them confidence. And has experience in the health industry spanning over 25 years in multiple countries.
Today he runs fitness bootcamps and overseas multiple clients and an online health business while raising his 4 children with his wife.
Tristan hosts a new YouTube fitness channel, created to bring free follow along workouts and health advice to people worldwide.
Let's kickstart your fitness journey and change your body and your life. It doesn't matter if you're a total beginner or experienced, my workouts can be used anywhere – with or without equipment. At home, in the gym, on vacation…you decide.
From warm up to cool down I'll sweat it out with you. Workout with me to help keep you on track and motivated. Before you know it you'll be done and on with your day feeling awesome 🙂
A new range of easy to follow exercise sessions using color coded workouts. Choose any workout randomly from my YouTube Channel or follow one of my new and upcoming full programs for free!
Get all the latest news, workouts, surprises

+ more

from Tristan