The brand new 12 Week Health & Fitness Journey to change your body and your life.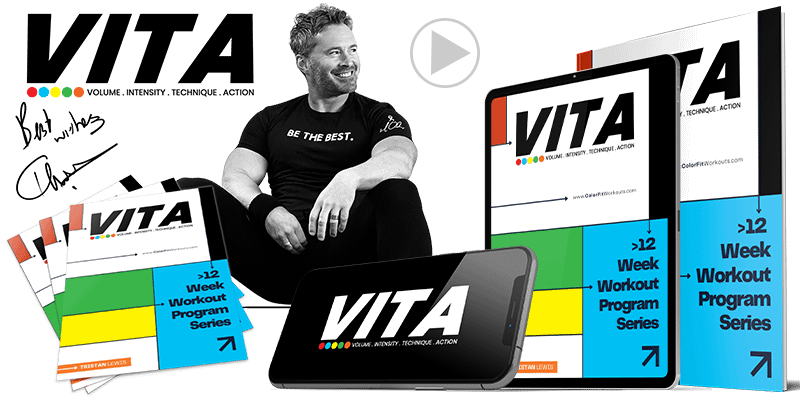 A new fitness program designed and created with a goal to lose 30+ pounds and reach new fitness goals. VITA is a new health journey: Join me and see where it can take you...
2 Simple Steps To Get Started FREE Right Now:
Join me on the next page and pick up your full VITA Program Guide, a full 40+ page color pdf with the complete blueprint to losing weight and getting leaner and stronger – faster – including your workout sheets, VITA calendar, and much more…
Come on over to my YouTube Channel and subscribe so I can deliver your latest workouts direct to you. Over there you can join our community and get access to VITA and all my other ColorFit Workouts that you can use right now!