Seasons is a FREE fitness roadmap consisting of a series of different workout plans covering anything from 4-12+ weeks and using my ColorFit Workouts in specific sequences to give you a guide to follow and keep you focused and on track.
The nature of ColorFit Workouts is firstly to allow complete freedom with your choice of workouts.
They are color co-ordinated and designed so a person can simply pick any workout on any day they have time in their schedule.
Seasons however allows for a bit of structure allowing you to have a set workout plan to drop the ColorFit Workouts into.
This is my gift to you to structure any colorfit workous into a solid plan.  You can start with a 'Seasons' routine thenjoin me in my latest fitness program on Youtube.  Come and subscribe to my Youtube Channel so you can be part of our community!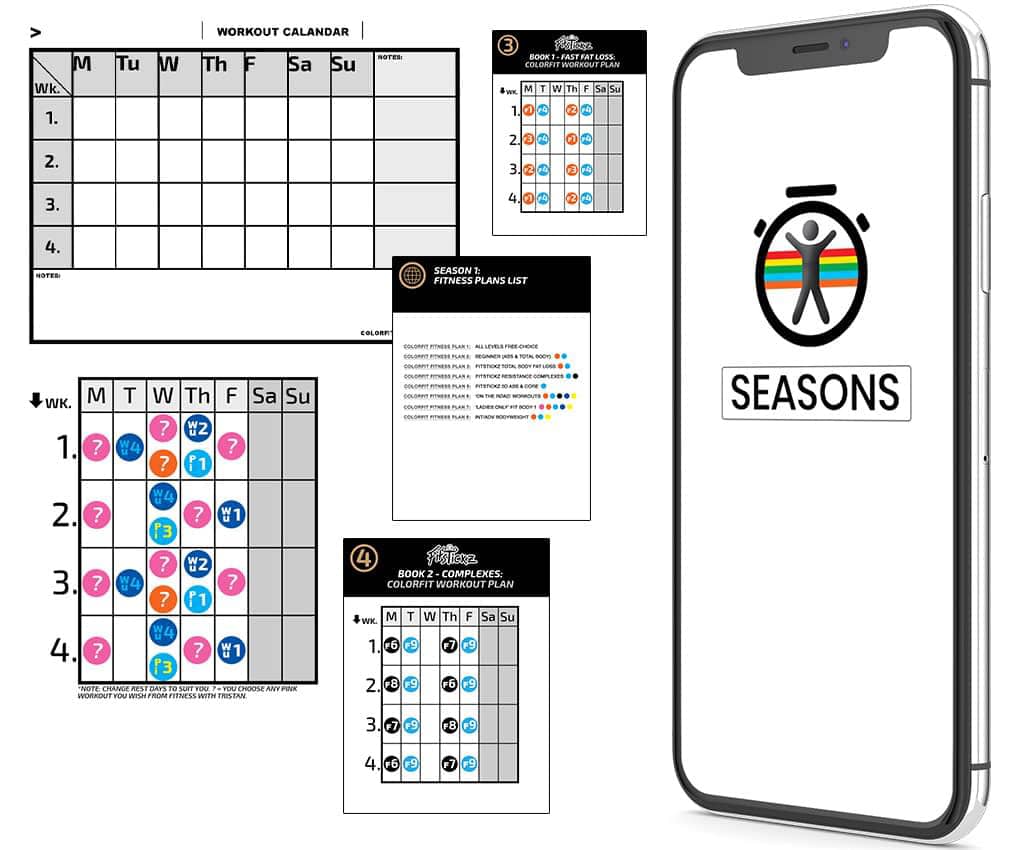 So pick up your Seasons Workout Calendar by clicking the latest link below and then join me so you know when all your latest ColorFit Workouts go live on the YouTube Channel.
*(The Seasons Workout Calendar is a downloadable pdf you can save to your computer / devices and use whenever you need)
Get all the latest news, workouts, surprises

+ more

from Tristan